Panasonic CGR18650CG Battery 2250mAh
2021-07-27 11:07:58 Pageview: 1173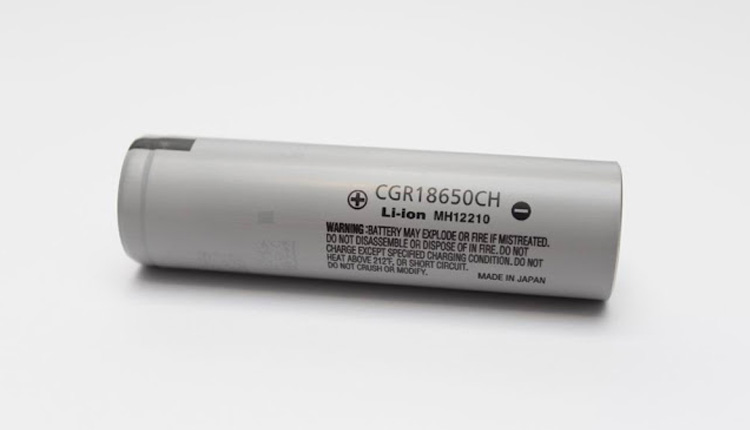 Specification:
Cell model: CGR18650CG 2250mAh;
Brand: Panasonic;
Rated capacity: 2250mAh;
Rated voltage: 3.7V;
Size: 18.4*65.2mm;
Impedance: 65mΩ;
Weight:44g;
Charge cut-off voltage: 4.2V;
Discharge cut-off voltage: 3.0V;
Charge temperature: 0℃~45℃;
Discharge temperature: -20℃ ~ +60℃;
Charge current: standard 430mA, fast 1500mA;
Charge time: standard 3 hrs, fast 2.5 hrs;
Discharge current: standard 320mA, max 2500mA;
Package method: Panasonic original package.
Introduction:
Original Panasonic CGR18650CG battery, rated voltage 3.6V, rated capacity 2250mAh, brand Panasonic, original Panasonic 18650 battery, stable supply, short cycle, best after sale service, high quality features.
. Good consistence, the same patch Panasonic 18650 battery cell voltage, capacity and internal resistance with slight different, appropriate to assemble application;
. Large capacity, small size, long cycle life, low self-discharge, co-friendly;
Product confirms to UL, Rosh, CE standard requirement;
. Good safety, battery without fire or explosion issue;
. Good high temperature performance, 86% capacity discharge under the temperature of 45℃.
Panasonic 18650 battery cell application: notebook, flashlight, mobile communication device, video camera, POS machine etc.