LARGE Explosion-proof Low-temperature Charging Power Supply Was Awarded Explosion-proof Certificate
2022-03-14 16:03:28 Pageview: 814
In the first month of the New Year, Dongguan Large Electronics Co., LTD. comes good news. Explosion-proof low-temperature power supply was awarded "Explosion-proof certificate" of the National Explosion-proof Electrical Products Quality Inspection and Testing Center on January 19, 2022. Certificate number: CNEX22.0322X.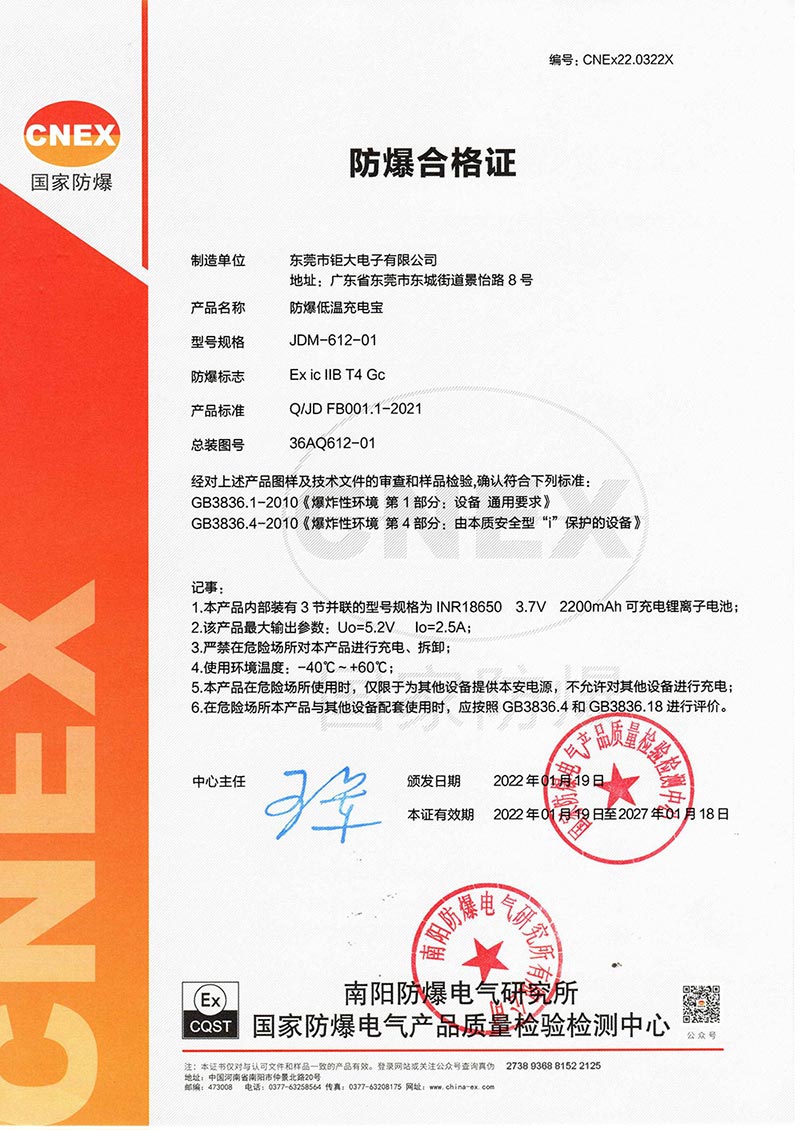 As a national-level testing institution, Nanyang Explosion-proof Electric Research Institute Co., LTD. (CNEX) and National Explosion-proof Electrical Products Quality Inspection and Testing Center (CQST) have strict inspection requirements and procedures for submitted products according to the corresponding national standards.
The explosion-proof low-temperature power supply (product number JDM-612-01) submitted by Large Electronics co., LTD has passed the strict testing of 7 items, including structure inspection, spark ignition test, temperature test, battery and Battery Pack test, drop test, shell protection level and dielectric test, all of which meet the standard requirements. The product has the following features:
1.Pass acupuncture and other safety tests.
2.The operating temperature is between -40℃ and +60℃.
3.Conform to Exic IIB T4 Gc explosion-proof standard.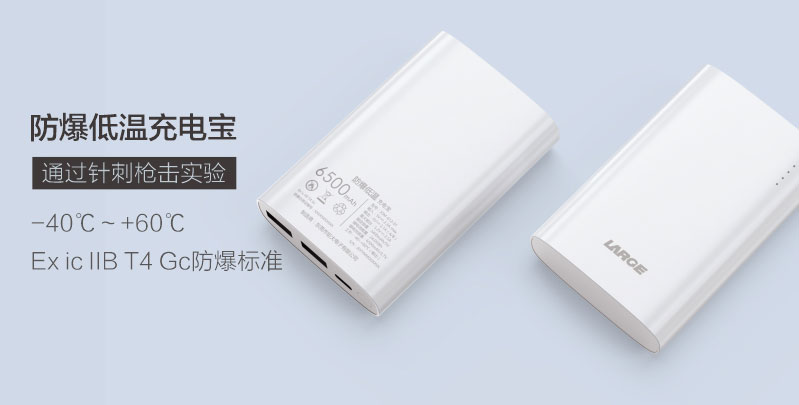 When the Year of the Tiger is approaching,Large Electronics adheres to the consistent concept of "maximum reliable and maximum safe" and offers the products expected by users to the market. It is because of the recognition of the majority of users that Large Electronics can achieve stable and long-term development. Large Electronics will be awarded the "explosion-proof certificate" as the symbol, will always be faithful to the practice of the value of "loyal to customers and quality", to provide more reliable products to the market, and develop together with the majority of battery users.