Panasonic CGR18650CH High-rate Battery 2250mAh
2021-07-27 11:07:05 Pageview: 1129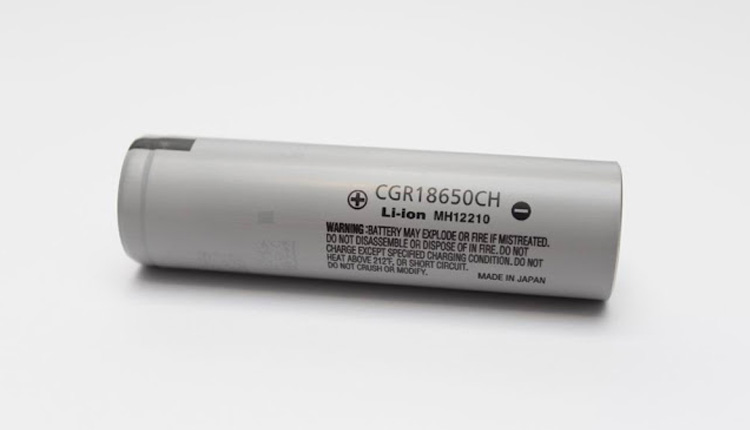 Specification:
Cell model: CGR18650CH 2250mAh;
Brand: Panasonic;
Rated capacity: 2250mAh;
Rated voltage: 3.7V;
Size: 18.4*65mm;
Impedance: 65mΩ;
Weight:44.5g;
Charge cut-off voltage: 4.2V;
Discharge cut-off voltage: 3.0V;
Charge temperature: 0℃~45℃;
Discharge temperature: -20℃ ~ +60℃;
Charge current: standard 430mA, fast 1500mA;
Charge time: standard 3 hrs, fast 2.5 hrs;
Discharge current: standard 1500mA, max 10000mA;
Package method: Panasonic original package.
Introduction:
Panasonic CGR18650CH high C-rate battery uses Nickel and Manganese as negative material, improves battery energy density and work voltage, good high C-rate discharge performance, appropriate to assemble application,
Product features as below:
a. High cell energy density and voltage;
b. Good high C-rate discharge performance, highest discharge current up to 10A (25?);
c. Appropriate to medical device, flash storage, back up power, portable power tool etc. high current discharge device.
Storage of Panasonic 18650 power battery:
Battery Storage environment temperature -10?~ 35?, if battery stores 3 months above, storage environmental temperature should be temperature 23 ± 5? and humidity 65±20?RH. Long term storage voltage should be 3.6V to 3.9V.